So you signed up for classes....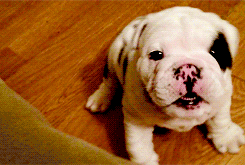 High five!
You signed your pup for classes!
Now for some housekeeping stuff so we can get to the fun stuff.
Contact
If you need to reach me for anything please email larissa.k.savage@gmail.com
What to bring?
- Your dog of course!
- Collar, I love to have my dogs wear quick release buckle collars or a martingale collar with a 4ft or 6ft leash. No retractable leashes in the building please!
- Treats, LOTS of treats! Soft or Chewy treats that can be given in small amounts work well. I'll even let you in on a trade secret; Mini Babybel Cheese! Yes, like the ones your mom used to pack you! (Consider skipping or give 1/2 of the previous meal)
- Enthusiasm to learn and some humor to be able to laugh at ourselves or even our dogs.
-(Optional) a none squeaking toy or tug toy
-(Optional) Something for your puppy to chew on while your instructor talks like; bully stick, no hide, hooves, kong
- (Optional) A small blanket or mat for your dog to lay on
Thank you for making a step to starting/continuing your dog's education! See you in class!